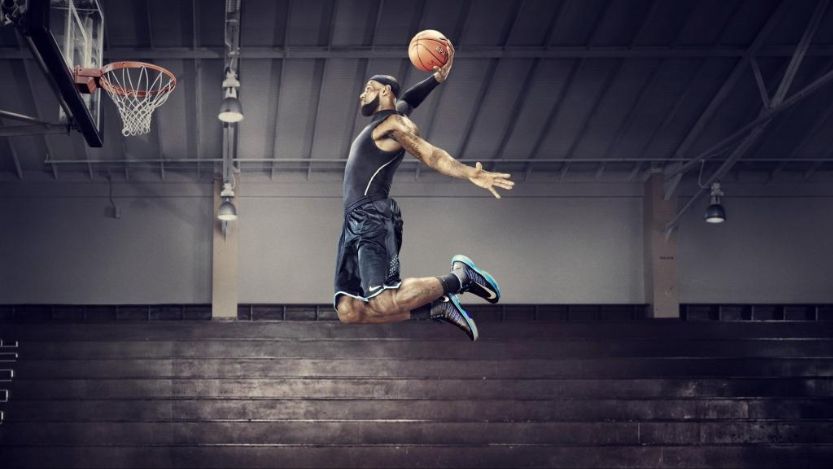 Sport is an essential part of my life, and I have tried various sports over the years. However, there is one sport that stands out as my absolute favorite - basketball! Let me share with you why I love this sport so much.
运动是我生活中必不可少的一部分,多年来我尝试了各种运动。然而,有一项运动是我最喜欢的——篮球!让我与您分享为什么我如此热爱这项运动。

First and foremost, basketball is incredibly fun. The fast-paced nature of the game keeps me on my toes and filled with excitement. The adrenaline rush I get when dribbling the ball and shooting for the hoop is unparalleled. It's like a thrilling roller coaster ride every time I step onto the court.
首先,篮球非常有趣。游戏的快节奏性质让我保持警惕并充满兴奋。我在运球和投篮时得到的肾上腺素激增是无与伦比的。每次踏上球场,就像坐上惊心动魄的过山车一样。

Another reason why basketball is my favorite sport is because it allows me to socialize and make new friends. Playing basketball is not just about the game itself; it's about the camaraderie and teamwork. Whether it's practicing with my teammates or competing against other teams, basketball brings people together and creates lasting friendships.
篮球是我最喜欢的运动的另一个原因是因为它让我可以社交和结交新朋友。打篮球不仅仅是比赛本身;这是关于友情和团队合作。无论是与队友一起训练还是与其他球队竞争,篮球都将人们聚集在一起并建立持久的友谊。

Moreover, basketball provides an excellent form of exercise. Running up and down the court, jumping to grab rebounds, and constantly moving to defend or attack all contribute to a full-body workout. It's a sport that keeps me fit and active, both physically and mentally.
此外,篮球提供了一种极好的锻炼形式。在球场上跑来跑去,跳跃抢篮板,不断移动防守或进攻,都有助于全身锻炼。这是一项让我身心保持健康和活跃的运动。

Lastly, basketball has taught me valuable life lessons. It has taught me the importance of perseverance, as I have experienced both victories and defeats on the court. It has taught me the value of teamwork, as success in basketball relies on the coordination and cooperation of all team members. And it has taught me the significance of discipline and practice, as improvement in basketball requires dedication and consistent effort.
最后,篮球教会了我宝贵的人生课程。它教会了我毅力的重要性,因为我在球场上经历了胜利和失败。它教会了我团队合作的价值,因为篮球的成功依赖于所有团队成员的协调与合作。它教会了我纪律和练习的重要性,因为篮球的进步需要奉献精神和持续的努力。

In conclusion, basketball is not just a sport for me; it is a passion. The fun, social aspect, exercise benefits, and valuable life lessons it offers make it my favorite sport. So, if you ever find me with a basketball in hand, know that I am in my happy place, enjoying the game I love so much!
总之,篮球对我来说不仅仅是一项运动;这是一种激情。它提供的乐趣、社交方面、锻炼益处和宝贵的生活课程使其成为我最喜欢的运动。所以,如果你发现我手里拿着篮球,要知道我在快乐的地方,享受我非常喜欢的比赛!