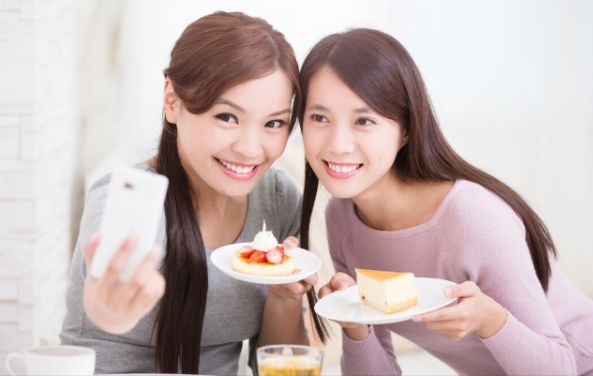 High school can be an exciting but challenging time, especially when it comes to making friends. Don't worry, though! With a little effort and a positive attitude, you can easily build meaningful friendships that will last a lifetime.
高中可能是一个令人兴奋但充满挑战的时期,尤其是在交朋友方面。不过别担心!通过一点努力和积极的态度,您可以轻松地建立有意义的友谊,这些友谊将持续一生。

Firstly, be yourself. Authenticity is key when it comes to making friends. Embrace your uniqueness and let your true personality shine. Don't try to be someone you're not just to fit in. Remember, true friends will appreciate you for who you are.
首先,做你自己。在交朋友时,真实性是关键。拥抱你的独特性,让你的真实个性闪耀。不要试图成为你不只是为了适应的人。记住,真正的朋友会欣赏你是谁。

Secondly, be open-minded. High school is a melting pot of different cultures, backgrounds, and interests. Take the opportunity to meet new people and explore different friendship possibilities. Don't limit yourself to a small circle of friends; instead, be open to expanding your social network.
其次,保持开放的心态。高中是不同文化、背景和兴趣的大熔炉。借此机会结识新朋友,探索不同的友谊可能性。不要将自己局限于一小群朋友;相反,对扩展您的社交网络持开放态度。

Another important tip is to be a good listener. Show genuine interest in what others have to say and be attentive when they are speaking. Engage in conversations and ask questions to show that you value their opinions. This will not only make others feel heard but also help you to establish deeper connections.
另一个重要的提示是成为一个好的倾听者。对别人要说的话表现出真正的兴趣,并在他们说话时要专心。参与对话并提出问题,以表明您重视他们的意见。这不仅会让别人感到被倾听,还会帮助你建立更深层次的联系。

Additionally, join clubs or extracurricular activities that align with your interests. This is a great way to meet like-minded individuals who share similar passions. Whether it's joining a sports team, a drama club, or a debate society, participating in activities you enjoy will naturally connect you with others who enjoy the same things.
此外,加入符合您兴趣的俱乐部或课外活动。这是结识志同道合、志同道合的好方法。无论是加入运动队、戏剧社还是辩论社,参加你喜欢的活动都会自然而然地将你与喜欢同样事物的人联系起来。

Furthermore, don't be afraid to step out of your comfort zone. High school is a time for growth and self-discovery. Push yourself to try new things and meet new people. Attend social events, parties, or even simple hangouts. Remember that everyone is in the same boat, trying to make friends and have a good time.
此外,不要害怕走出你的舒适区。高中是成长和自我发现的时期。推动自己尝试新事物并结识新朋友。参加社交活动、聚会,甚至是简单的聚会。请记住,每个人都在同一条船上,试图结交朋友并玩得开心。


Lastly, be a good friend yourself. Treat others with kindness, respect, and loyalty. Offer support and be there for your friends when they need you. Friendship is a two-way street, so make sure to invest time and effort into nurturing your friendships.
最后,自己做一个好朋友。以善良、尊重和忠诚的态度对待他人。提供支持,并在朋友需要您时为他们提供帮助。友谊是双向的,所以一定要投入时间和精力来培养你的友谊。

In conclusion, making friends in high school might seem daunting at first, but it doesn't have to be. By being yourself, open-minded, a good listener, and actively participating in activities, you can easily form meaningful friendships. Remember to step out of your comfort zone and be a good friend as well. High school is a time for growth and building lifelong connections, so embrace the opportunities and enjoy the journey!
总之,在高中交朋友起初可能看起来令人生畏,但并非必须如此。做自己,思想开放,善于倾听,积极参与活动,你可以很容易地建立有意义的友谊。记得走出你的舒适区,做一个好朋友。高中是成长和建立终身联系的时期,所以拥抱机会,享受旅程!