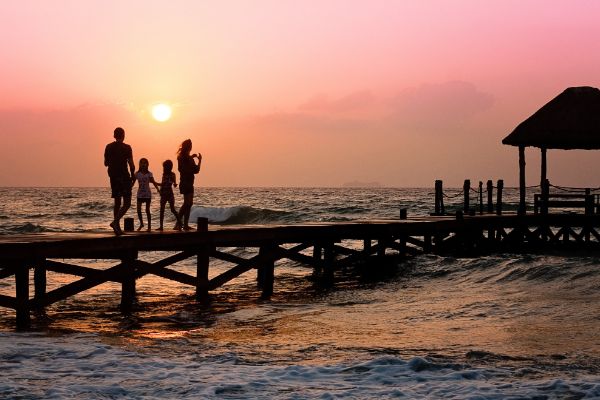 It seems that a big gap exists between parents and children, and that situation will get worse day by day while accompanied with the growth of the children.
父母与子女之间似乎总是有代沟,且这种情况还会随着孩子成才而日益严重。
We can often hear complaints from parents, which say that their children are not obedient as in the past time. But they usually don't talk about this topic with children. Oppositely the children think their parents are annoying and hard to communicate with. As the kids are growing up, the illusion comes to end, and they treat their parents as the omniscient wise in their childhood. Then they become to get to know the world and develop their own opinions and think their parents' thought is out of time, so they refused to communicate with their parents. They don't talk with each other at all. That is a reason why some families found it difficult to understand their relatives.
我们常常会听到父母辈们如此抱怨,孩子不如以往恭顺。但是他们通常不会跟子女说这事。相反地,孩子则认为父母很烦人也难以沟通。而孩子们越长越大,他们孩提时候将父母视为全知全能的智者的错觉也消失了。孩子们开始自己了解这个世界并且形成自己的看法,还会认为父母的想法已经过时,所以不愿意跟父母交流。他们压根就不跟对方交谈。这就是为什么许多家庭觉得很难理解自己的亲人的原因
Here is some advice for the young, when you meet the situations like your parents do not agree you do things. Firstly you must know that your parents never do hurt to you and they just don't understand your thoughts. So secondly, do your best to persuade them and show the better side of the events. At last, the thing you should do is to make it right with your persistence.
这里有些给年轻人的建议,当遇到你与父母在一些事情无法达成一致时候。首先,你应当想想你父母是不会做你心的事情的,他们只是不了解你的想法。其次,你只要尽力说服他们,让他们看到事情好的一面。最后,你要做的就是用你的坚持证明那是对的。